The most often used form of membership marketing is also
the least well understood — communications.
There's a real art and science to effective communication. The art is in creating designs that trigger thought, while the science is in timing communication to elicit action. MembersFirst employs both practices in its management of interactive communications to systematically and sequentially move members along their decision making continuum in a way that results in desired outcomes, like visiting the website, requesting information, registering for an event, and returning to the club.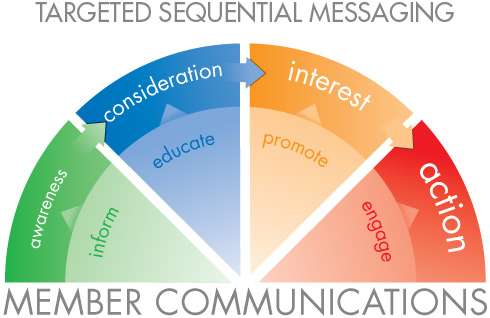 Leveraging our expertise in design and our understanding of behavioral science, we create, deploy and manage effective communication campaigns that support virtually any membership development objective, including member acquisition, retention, and relationship management. « Back to Member Communications