"80% of prospective new members use online search to identify and research clubs they may be interested in joining."
The practice of Search Engine Optimization and Search Engine Marketing are vastly important to the
industries we serve.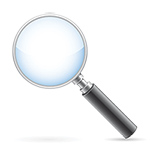 MembersFirst is the industry's premier Search Engine Marketing specialist. Over the course of more than two decades of service to the hospitality market, we've developed the required creative and technical skills, and unique understanding of how to attract and capture consumers in search of quality leisure and lifestyle experiences. Leveraging the most advanced and proven techniques and practices, we build programs and campaigns that drive qualified website traffic, improve ranking positions, and result in high conversions of clicks to customers.
Our underlying objective, whether we're developing a customized natural Search Engine Optimization (SEO) solution or executing a Pay Per Click (PPC) based Search Engine Marketing (SEM) campaign, is to deliver a relevant strategy aligned with your goals while utilizing industry supported ethical best practices.
Schedule a free, no-pressure chat with us. All fields required: