Integrations & Partnerships
One username. One password. Multiple systems.
Providing single point-of-entry and seamless connectivity with a wide variety of industry vendors including back-office accounting, membership roster, and reservation systems.

We understand the importance of providing your members with a seamless user-experience with one single point-of-entry into all club systems. We recognize that there isn't one system that can satisfy every department's needs which is why we have always kept the control of software selection in the client's hands. Uprooting an entire system just to add a feature to one area seems counter-intuitive and our integration framework allows you to keep the software you're happy with by providing a seamless connection between systems.
We provide ease-of-use from a member's perspective, and strive to make operating and maintaining these services as easy and hands-off as possible. Our integration services are designed to run silently and require as little administrator interaction as possible. We actively cooperate and work with most industry vendors to provide a complete end-to-end solution that keeps all member services data complete and synchronized. This allows members and site administrators to have the most complete and flexible web-based membership system on the market today.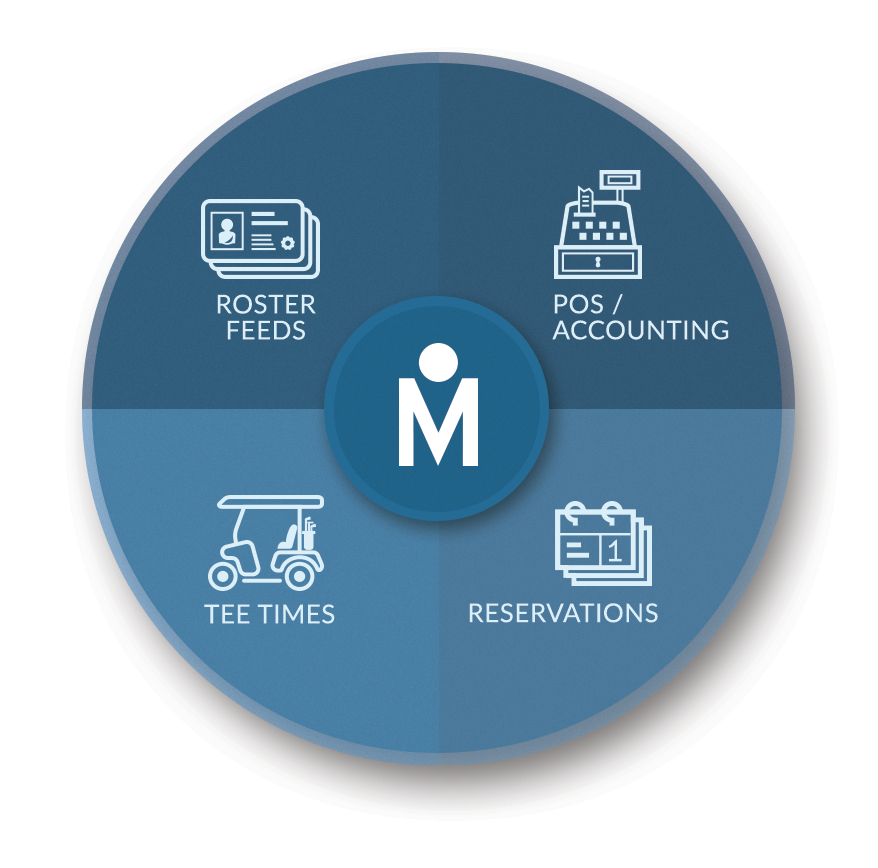 Integrations