Addison Reserve Country Club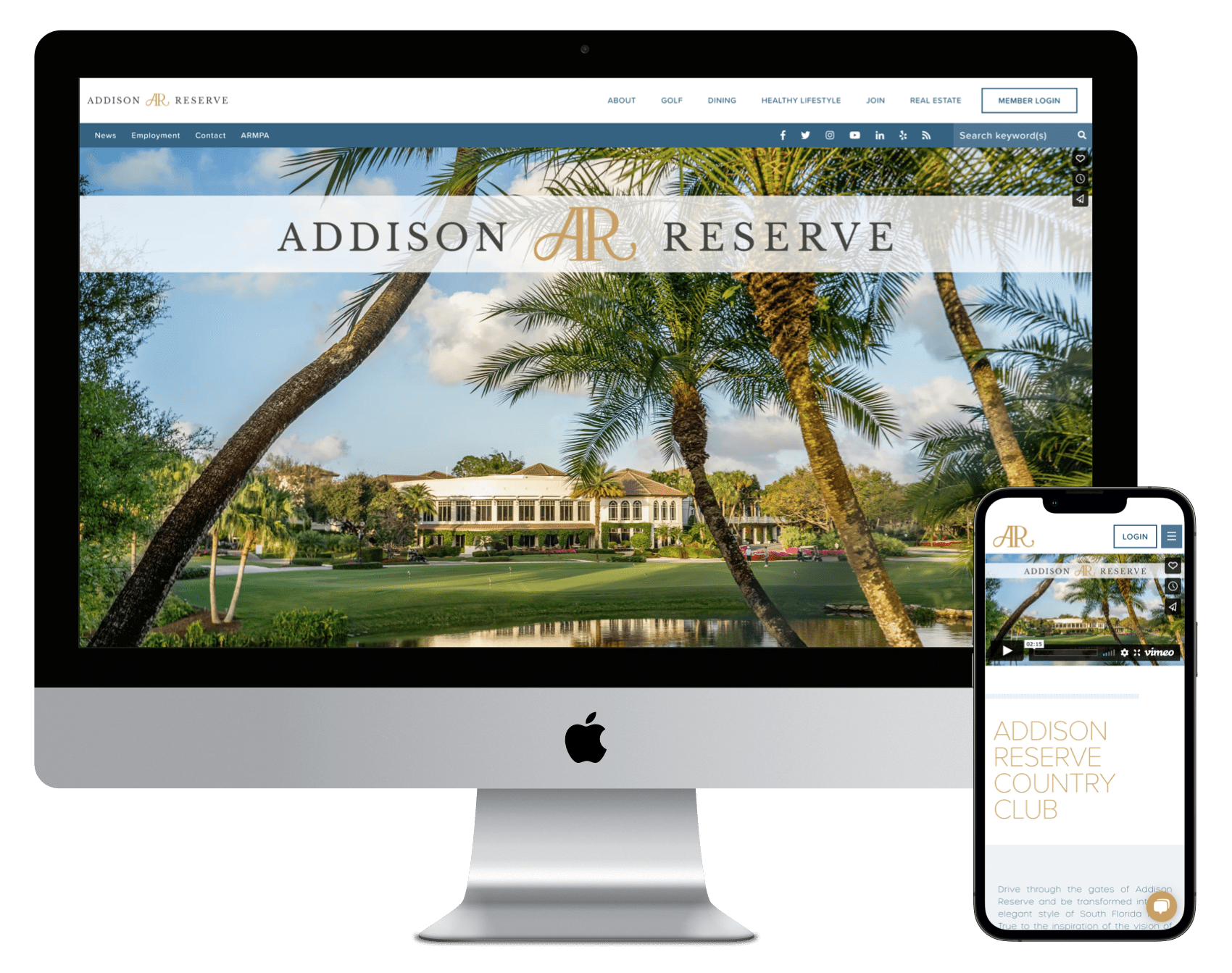 Addison Reserve wanted a fresh and bright design with an emphasis on their beautiful photography and rich, Mediterranean-inspired brand colors. The spacious layout allows the photography to stand out on its own. The softer typography choices and subtle accents give the site an elegant feeling. We also incorporated a lot of sliding and movement to really bring the design to life. The interior pages carry the same aesthetic.
Luxury Club Experience
Drive through the gates of Addison Reserve and be transformed into the elegant style of South Florida living. True to the inspiration of the vision of famed Florida architect, Addison Mizner, the community and club welcome members to an unparalleled experience of tradition combined with an active lifestyle. Addison Reserve is proud to be a Platinum Club of America and a Distinguished Elite Club of the World. 717 single family residences are nestled among the three Arthur Hills championship golf courses and winding lakes.